Furniture Installation. Office Moving. Logistics.
We have the experience,
professionalism & reliability to execute the most simple or complex commercial relocations.
Five Stars all around! They went above and beyond to make us happy and did extra requests with no hesitation... I appreciated their professionalism and would recommend them hands down!
Planning Your Office Move? We Could Help!
Here at Vector Installation Services, we make an effort to have transparent pricing and make a commitment to meet all deadlines. When we complete your office move or decommission in Orange County or Los Angeles, you can rest assured you are in good hands!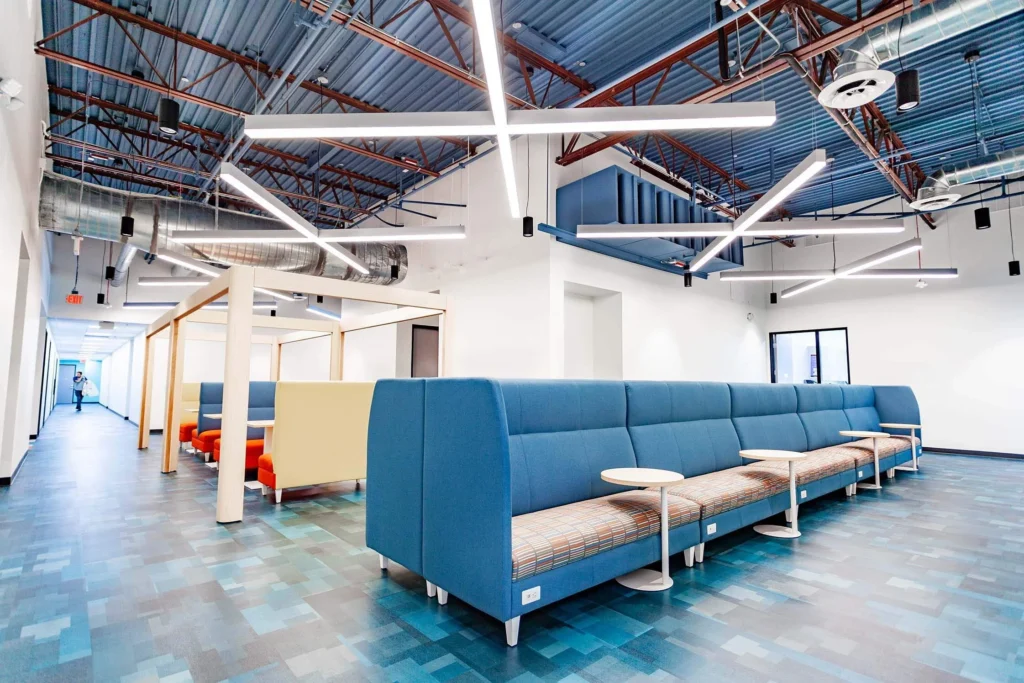 Take a Look at our Projects!
We have a gallery of some of the few successful projects in Southern California, Check them out!
We Specialize In Large Projects
Vector Installation Services specializes in the larger projects in Los Angeles & Orange county, CA. We have successfully completed multi-floor projects while meeting deadlines each and every time. We have the crew, Warehouse and expertise to take care of any project of any size.
Seamless Furniture Installation & Office Moving
Our team manages and executes office furniture installations, coordinating with dealers & Showrooms ensuring the projects are executed flawlessly. We take pride in our extensive training and experience in assembling and installing various popular furniture brands. You can trust our team to provide quality service while handling your furniture installs with expert precision
#1 Office Movers & Furniture Installers
Our mission is simple: To provide our partners and clients with the highest quality service, experience & execution.
"I cannot say enough good things about Alex and his team! From the time I first reached out to get an estimate he was professional, courteous and fast. His pricing was fair and reasonable, as well as better than his competitors. They showed up on time and worked hard to get the job done which took place over two days. Not one complaint when we inquired on additional work, nor did he take advantage when we did need to increase services. I would refer them to anyone!"
We hired Vector to move our office, and were very pleased with their work. They were incredibly quick and efficient, which made our move process go very smoothly. They requested pictures of the furniture and space in order to provide an accurate quote, instead of the hourly rates that most moving companies provide. We would definitely use their services again.
Five Stars all around. Ismael, Alex & their team made our office move seamless. We moved 22 people, plus a copy room and kitchen with no hiccups. Vector provided us with all the materials we needed and kept us organized throughout the whole process. They went above and beyond to make us happy and did extra requests with no hesitation. Ismael was there to answer any questions I needed at any time. I appreciate their professionalism and would recommend them hands down to anyone that needs movers! Thank you Vector & Alex.
"Vector goes above and beyond to make sure their clients are happy. I am grateful specifically for Alex's help when I got into a tricky logistical situation on my own, and he proactively helped me resolve it and satisfy the client. Alex deserves to be recognized for his excellent customer service. Thank you Alex, and thank you Vector!"
They did a fantastic job at a reasonable cost. We would use them again.
"Our company had the pleasure of working with Vector for our move in Cerritos. We were impressed by their level of professionalism, thoroughness with planning/prep work, and their overall execution. Just Wonderful"
"I Cannot Thank you & Your team Enough. Thank you guys for being so easy to work with, you and everyone on your crew was just absolutely helpful
The team was great to work with. Very quick and mindful of the building when removing the furniture. Very pleased with the service.
"Jonathan and his team did a great job with our office move. They were responsive and able to accommodate any last-minute changes we experienced. They were quick, professional and organized. Great Job!"
"Jose was such a pleasure to work with. He made my move seamless and painless. I will definitely be using Vector again on my next office move."
"5 Stars all around. I highly recommend Vector for any sort of Commercial Furniture installs. We have subcontracted them for several projects within the LA area. Excellent service & fast communication"
"From beginning to end, they made our company's moving experience a smooth, organized and efficient process. What could have been a disruptive time for our company, was just the opposite. I highly recommend Vector Installation Services and the services they provide!"
"Alex and his crew have moved our firm this past week and I enjoyed their service. Any hiccups were dealt with swiftly and professionally. We would definitely use Vector Installation Services on our next move!!"
"Hired Vector to move our office. We had what I thought was a complex move, including cubicle moving, but Alex team made it easy and efficient. When we move again, we will use Vector."
"The most seamless office move I've ever experienced. Having worked with several moving companies in the past, It's safe to say that Vector is by far the best company if you need to move your office."
"Completely happy with the furniture installation, absolutely professional in every respect. Thank you so much!"
Top notch office movers and an absolute pleasure to work with and great service."
"Top notch office movers and an absolute pleasure to work with and great service."
"I Hired Vector Installation Services to move our office. We had what i thought was an involved move, cubicles, TV's conference tables,etc. but they knocked it out of the park! Will Use again!"
Our team provides every service you expect from a professional office moving & Furniture Installation company.
Vector Installation Services Headquarters